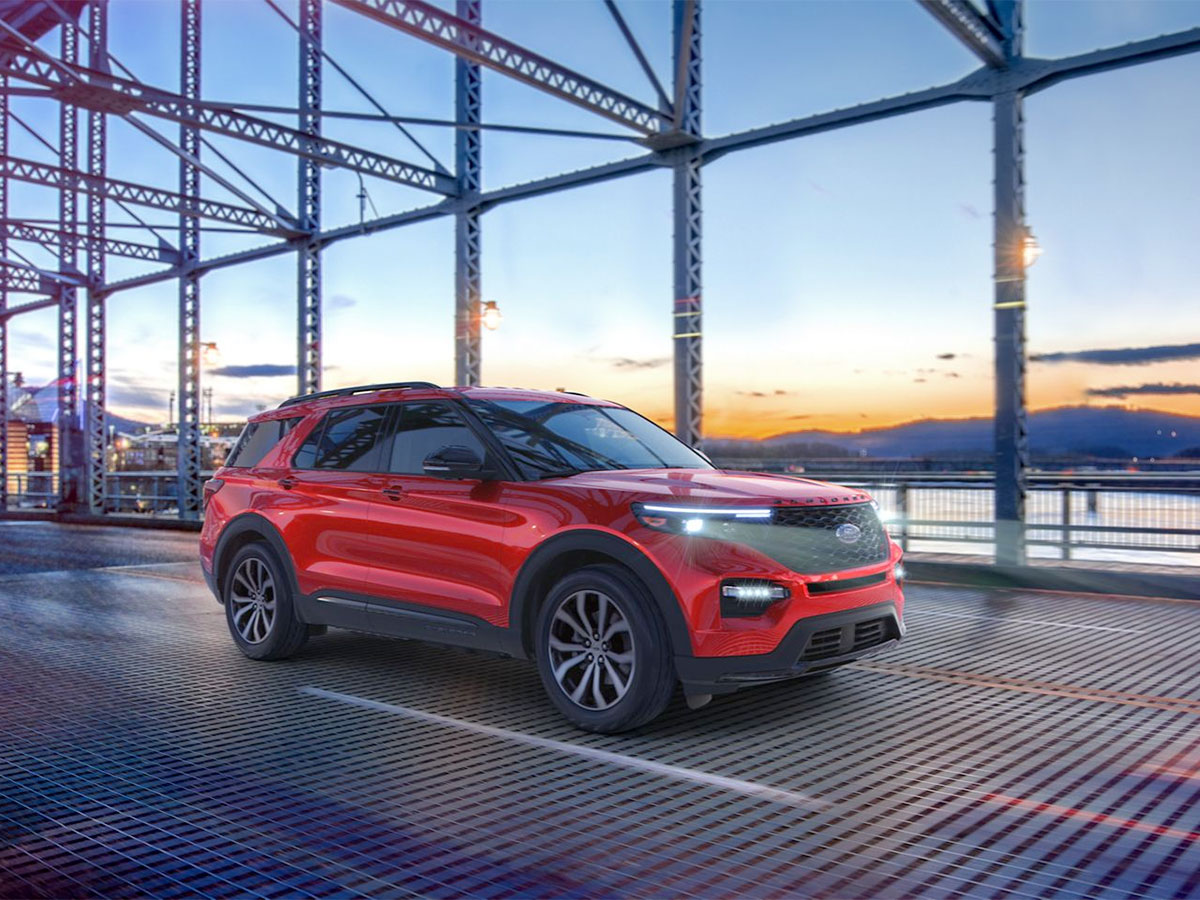 Ford Rear Brake Pad Replacement Service
Most folks tend to think all the braking power is in the front wheels and disc brakes attached to them. Much of this assumption is due to the sensation of braking and feeling the stopping power applied to a vehicle in the front as the car slows down. However, in reality, all vehicles have brakes on all four wheels, including the rear set. And the rear brake pads provide a very significant contribution to slowing a car or truck down as well.
What Happens When Rear Brakes Get Ignored
Neither set of brakes should be ignored, but the myth that the rear brakes don't do much work tends to get around. When the rear brakes are ignored for an extended period of time, they will eventually wear down to the minimal base level of the pads applied against the rotors attached to the rear wheels. As this occurs, the rotors can be damaged, reducing their performance and, ultimately, the working function of the rear brakes. When this occurs, the car or truck loses a significant portion of its stopping power. The repair can be very expensive as well, requiring a full replacement of the brake assembly. By simply having the rear brakes checked with each service visit, one can stay on top of their condition as well as replace them at a much lower cost than the above.
How to Know When Brake Pads Need Replacing
Indicator Lights

The best way to know for sure the condition of your brakes is to have them checked for a certified Ford technician. This involves an eyes-on evaluation of your pads in the current condition as well as knowing how long pads should last on Ford vehicles when Ford parts are used. Normally, rear brake pads will last about 25,000 to 65,000 miles. Obviously, that's a wide range of possibilities, but the average tends to be every 40,000 miles, with most vehicles in Grinnell, Colfax, Mitchellville, Pella, and Newton. A large amount of variation is caused by how a driver slows and stops his or her car. Hard stopping at high speeds will wear pads down faster than gradual slowing on the natural.

Ford Care Service Locally Available
If you're not sure what your rear brakes are capable of any more or you just want to have them checked, bring your car or truck by Greg Young Ford Newton and let our service technicians in Newton, IA run a multi-point inspection on your car with a basic oil change. We look over your vehicle, examine the rear brakes and front, check your hoses and rotors and let you know what you can expect from your vehicle before getting back on the road. And, if rear brake pad replacements are needed, we can take care of it with our factory-trained technicians and Ford OEM replacement parts.
Schedule Service