Ford Oil Change
Ford Oil Change Service, Maintenance, & Coupons | Gregg Young Ford Newton
A common service performed by the skilled technicians at Gregg Young Ford Newton is a simple oil change. Our goal is to perform quick and efficient oil changes to each and every customer. Keep your Ford in excellent condition by having the oil switched out at the necessary intervals — a service representative will be happy to help you determine the proper schedule, type of oil to use, and when to replace the oil filter.
Have any questions? Give us a call at (641) 841-5049 or send us a message.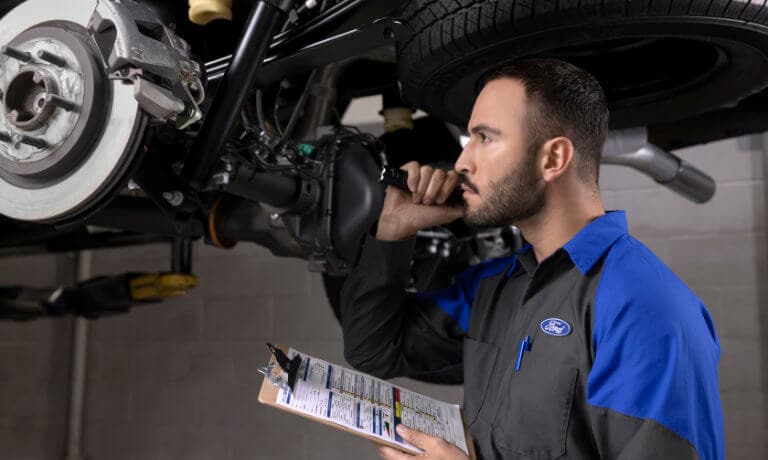 Schedule Your Next Ford Oil Change in Newton, IA
When it's time to bring your Ford in for an oil change, you can count on the team at Gregg Young Ford Newton to get your vehicle taken care of. Simply schedule a service appointment by using our convenient online form or by calling a service representative at (641) 841-5049.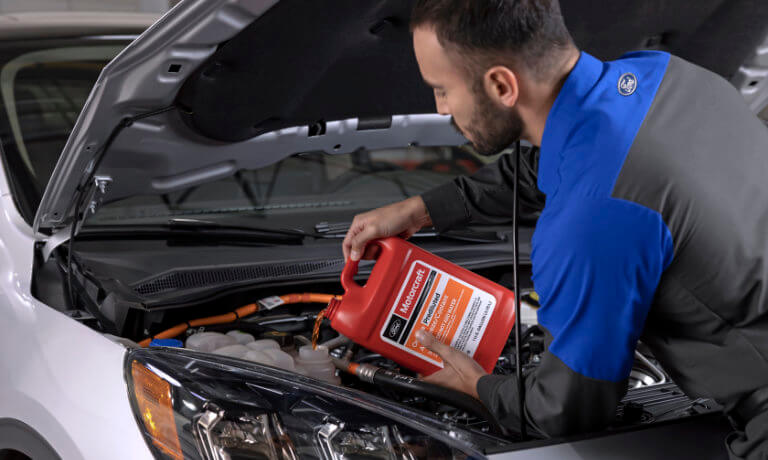 View Our Latest Ford Oil Change Specials
Take advantage of a great deal when you utilize one of our
Ford service specials
! We also have many
parts specials
for you to consider.
Why Visit Gregg Young Ford Newton?
At Gregg Young Ford Newton, we have a large service bay staffed by factory-trained mechanics that are ready to get your vehicle serviced and back on the road in no time. We have many convenient amenities at our service center, including complimentary snacks and beverages, free Wi-Fi®, Saturday hours, and online scheduling. You can learn more by visiting our service center and meet our staff pages.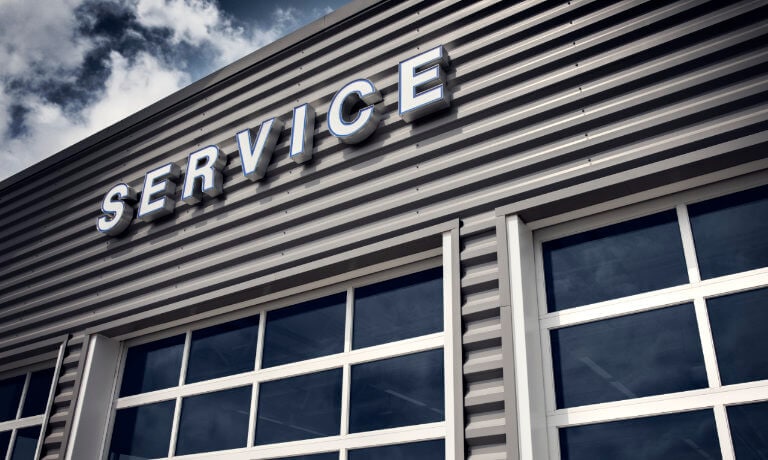 How Often Should I Replace My Ford's Oil?
It's important to ensure that your vehicle has fresh oil in it, as oil keeps the engine lubricated and working efficiently. Most mechanics recommend that you get your oil changed every 3,000 miles or every three months — whichever comes first. However, synthetic oil can last up to 10,000 miles before it needs to be replaced.
Which Oil Should I Use?
There are two types of oil available: conventional and synthetic. So, which one should you use? For starters, it's important to always follow the manufacturer's guidelines for oil viscosity which will be outlined in your owner's manual. Conventional oils are derived from crude oil, and synthetic oils are made of chemically-engineered molecules to provide higher performance and better protection for your engine. Synthetic oils are typically better in climates with extreme temperatures on either end of the thermometer, as they are more resistant to breaking down.
Ultimately, the choice between conventional and synthetic oil is up to you. A Gregg Young Ford Newton service member will be happy to explain the benefits of both with you to help you choose the best for your vehicle.