Preproduction CGI image shown.
Meet the Broncos
The Bronco Family is vast, with a reach as far as you're willing to take it and a legacy that spans generations.The entire Bronco family is designed, engineered and built for adventure. So get ready to mount up and get dirty because the one and only legend is making its long awaited return.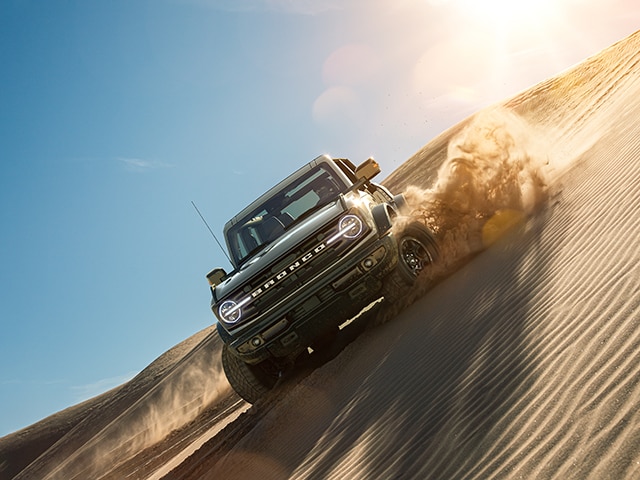 The 2021 Bronco
There's a whole world out there just waiting to be discovered. To find it you have to break rules, push boundaries and climb over the barriers in your way. With its relentless toughness and durability, the all-new Bronco was built to carry outdoor enthusiasts to wherever the wilderness calls. Available in two- or four-door models.
Preproduction CGI image shown. Available beginning spring 2021.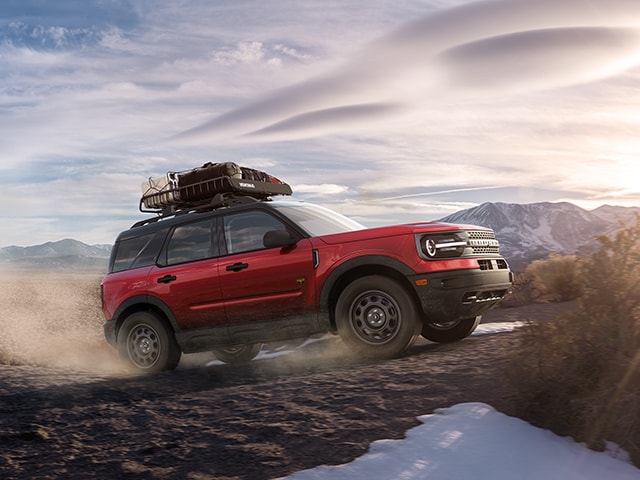 The 2021 Bronco Sport
Meet the latest in the family. The all-new Bronco Sport is your wilderness guide with four unique series engineered to match the way you experience the outdoors. Each, expertly equipped to get you out there - To the mountain ranges, the woodland trails, and the scenic shores. Your adventure begins in a Bronco Sport, and it never ends. Customize and order your Bronco Sport now, with your Ford Dealer.
Bronco Through the Years
Debuting in 1966, the Ford Bronco was designed for adventurers looking for off-road utility in a vehicle that was smaller than a standard truck. The first-generation Bronco benefitted from the midas touch of Lee Iacocca, who is also credited with bringing the Ford Mustang to market. In 1967, legendary off-road racer Rod Hall won the Baja 1000 in a Ford Bronco.
Subsequent generations of the four-wheel drive Bronco received a number of updates and changes, but it always stayed true to its off-roading roots. The Bronco ceased production in 1996, until now as it returns in 2021 to satisfy the growing community of adventurers and off-road enthusiasts.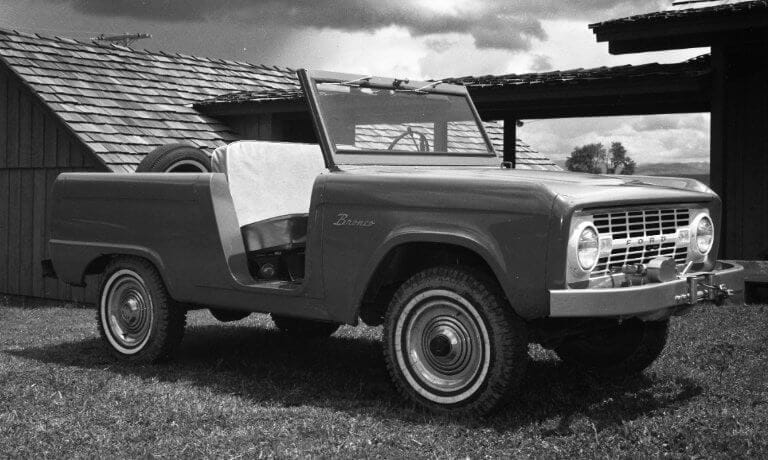 The Bronco Roadster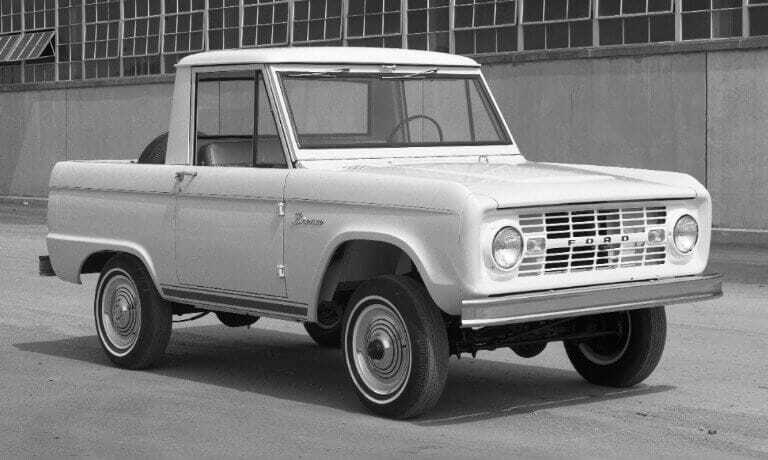 The Bronco Sport Utility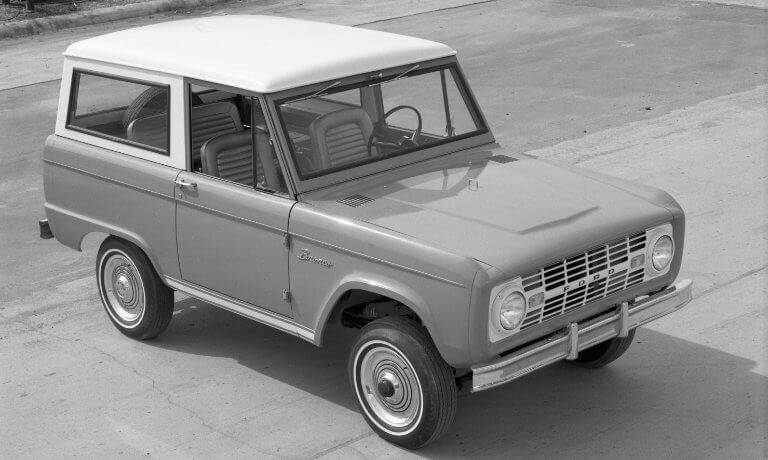 The Bronco Wagon
Generation 2
1978-1979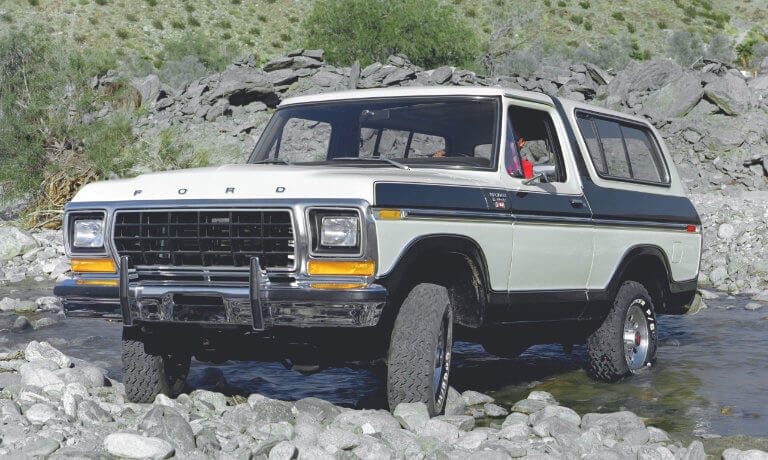 Generation 3
1980-1986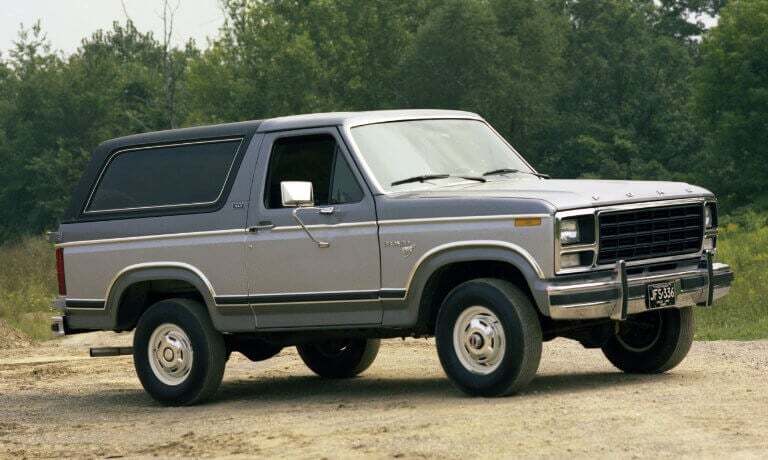 Generation 4
1987-1991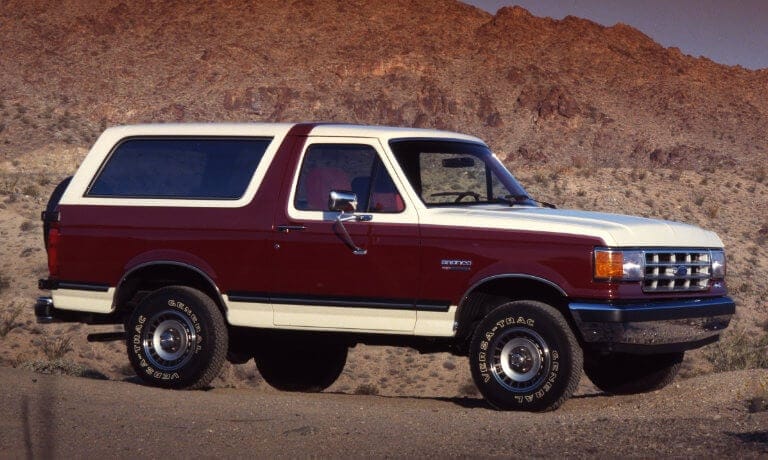 Generation 5
1992-1996